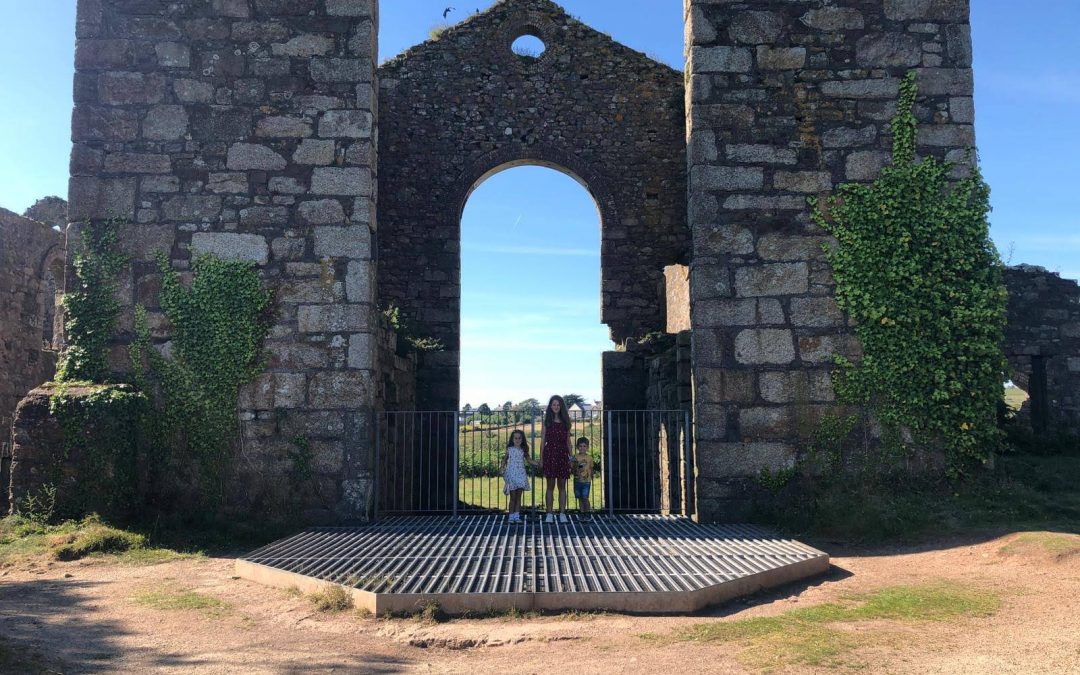 Cycling and Walking in Cornwall - The Great Flat Lode
We are lucky at Lanyon Holiday Park to be so close to the Great Flat Lode. just 800 meters from our holiday park is the Wheal Frances entrance to the Great Flat Lode. Here you can walk, cycle and ride a horse.
The Wheal Buller riding stables are only one mile away and offer riding holidays or hourly hire of horses with tuition if required. Children from as young as six years old are led by the instructors onto the Great Flat Lode to enjoy the beautiful Cornish countryside.
This is the heart of 'Poldark' country where extensive tin mining took place and there are numerous reminders of this important historical industry with many buildings still standing. There is informative signage to explain the nature of these buildings and what part they had to play in the production of tin and copper.
The Great Flat Lode was a transport roadway that connected the tin mines and provided a path for the transportation of tin through the countryside to the ports at the coast. From here the tin and copper was shipped to other parts of the U.K and exported abroad. The King Edward Mine Museum only one mile away from Lanyon provides great insight into the effect mining had on Cornwall and its inhabitants.
From Lanyon you can see and walk up to the Basset monument that was constructed from money raised by the local workforce in appreciation of Lord Francis Basset who owned the mines and employed many of the men and women in the area. He was appreciated for the good welfare he offered his employees.
If you enjoy touring or camping in a pet friendly environment and want to discover the historic past of Cornwall and would like to visit the famous town of St Ives, Falmouth, Penzance or the surfing beaches of Perranporth then Lanyon would be perfect for you.